Vintage O Gauge mostly Hornby exhibition layout.
TEMPLEFORD

 appeared at the Wimbledon Model Railway Club exhibition on 29th and 30th October 2016. This is the Templeford at Wimbledon web page.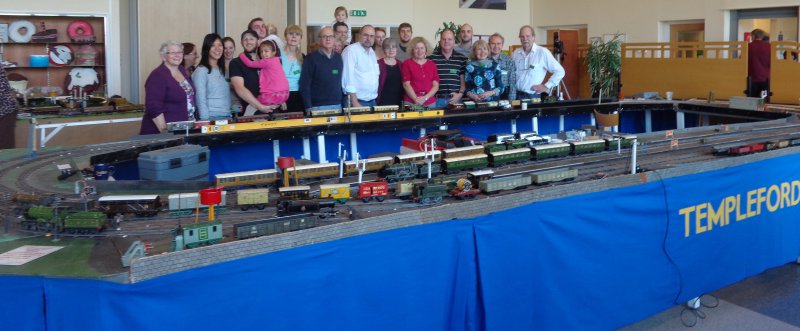 Page 5
​

Page 9
Templeford

​Page 13

Special

visitors
ABOVE
The late Laurie Tandy's exhibition layout, Templeford, with its owners, the Tandy family, standing behind the layout on Octber 31st 2015, during its first showing since 1962.
LATEST NEWS
We have been invited to take Templeford to the Bournemouth Model  Railway Club Exhibiton at the The Hamworthy Club, Magna Road, Wimborne, Dorset  9th and 10th February 2019.  

The layout will once again go to Bessels Green, Sevenoaks for a week from 12th August 2019, further details will appear nearer the time on our homepage.. 
​

     We have been invited to take Templeford to the Spalding Model Railway Club Exhibiton on 2nd and 3rd November. 2019. 
​

Youtube video
There is now a ten minute video of Templeford featuring some of the running of Templeford at the Wimbledon Model Railway exhibition. The link to it is as below:
or type  Templeford WMRC  in the Youtube search box.
​Despite the fact that Templeford is in essence a vintage Hornby Railway, it was always intended by Dad that it would be able to be run in a truly prototypical fashion, and not to just run trains constantly round and round without stopping. Below are some photos of us doing just that. As such, we endeavour to run it in as prototypical a fashion as possible. Thus most of the routes can be set up from the control panel, which is the original as built by dad in 1959, with just a few modifications. 

We have on occasions been known to describe the layout as a gigantic train set (which it can be argued is what it is), but it does very well illustrate what a relatively wealthy family in the late 1930s could have created.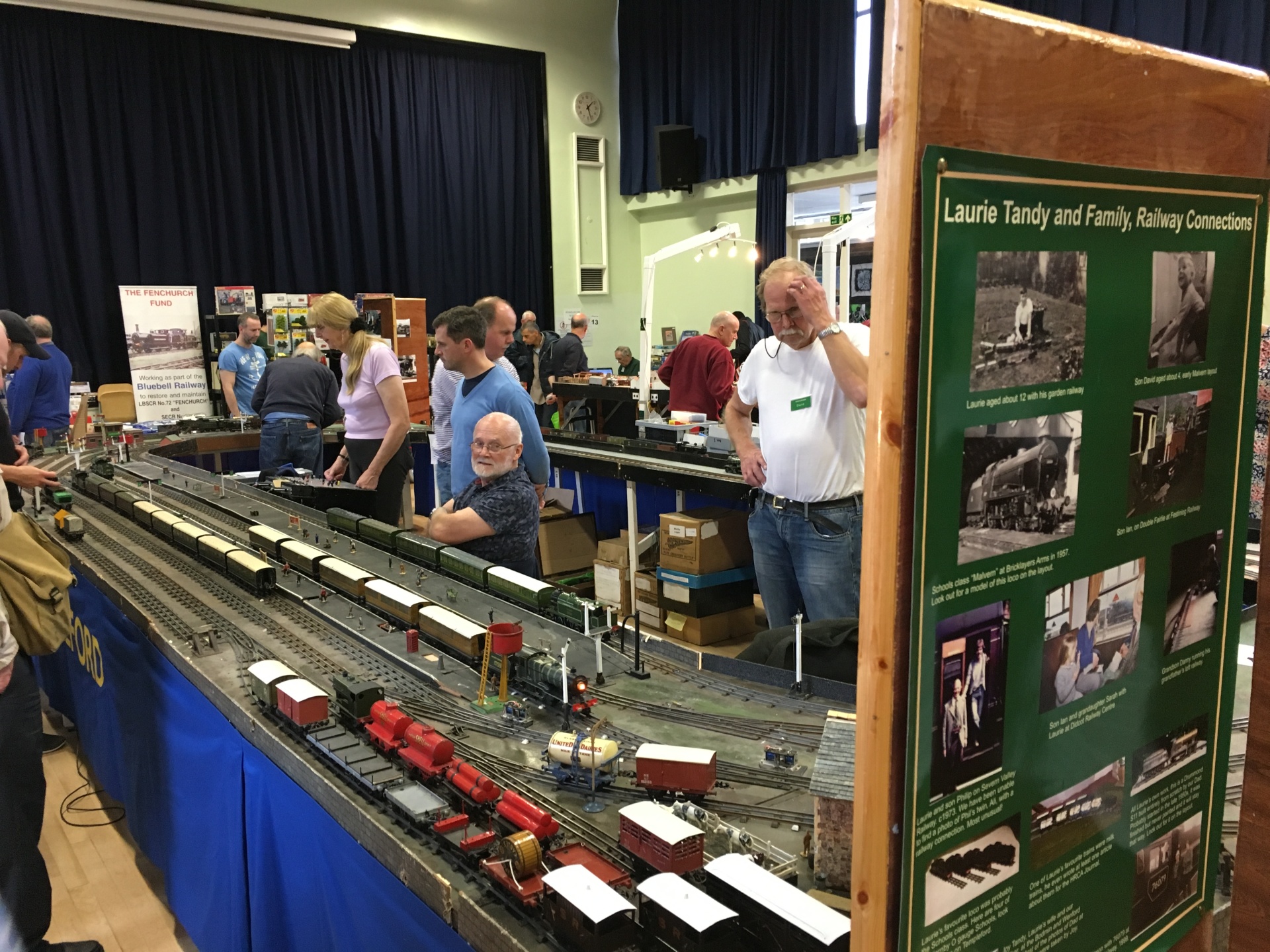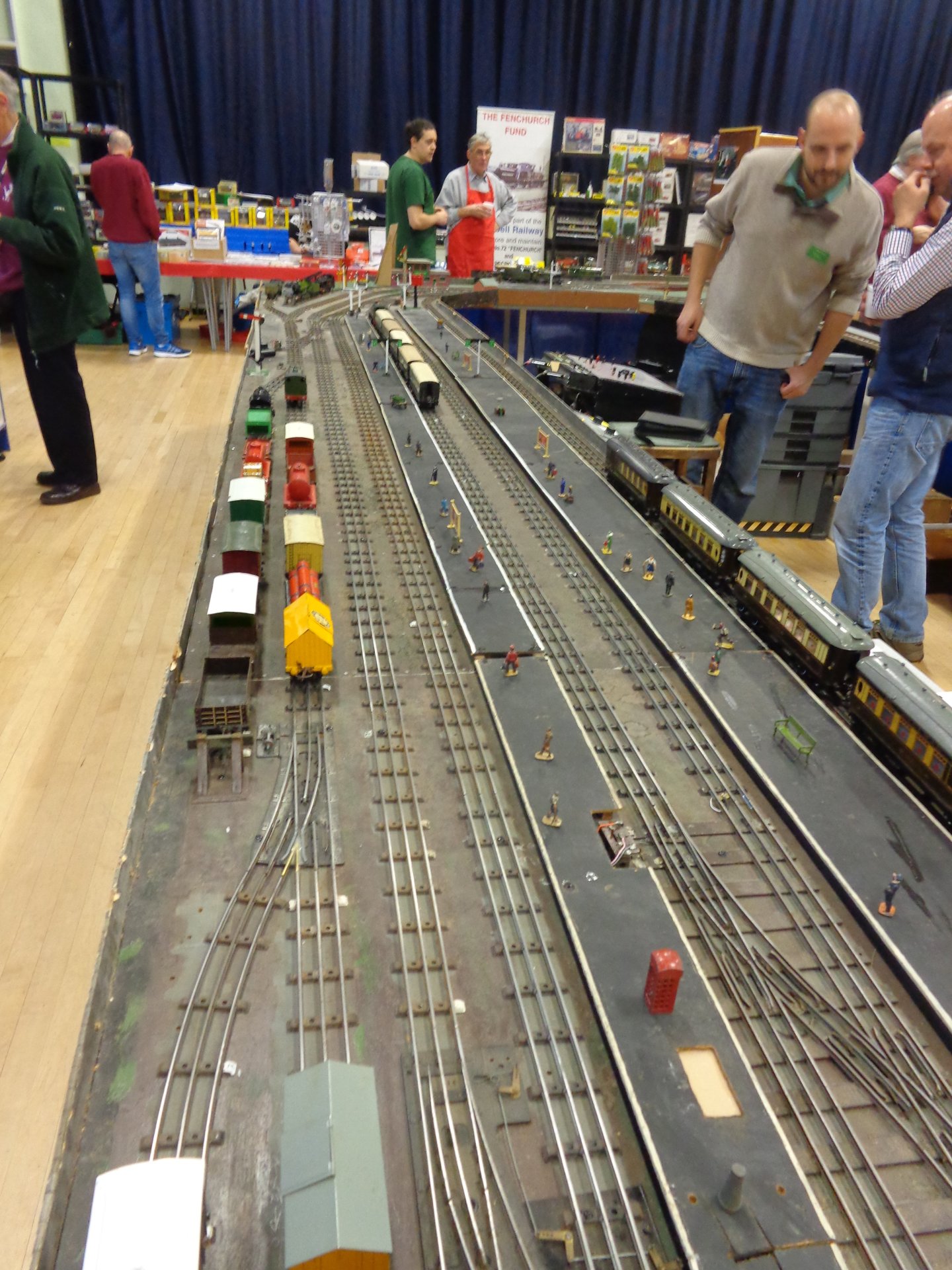 Above

Pullman train in Platform 1. East bound express in platform 3, wagons being shunted in the goods sidings'
ABOVE
A general view of the layout at Wimbledon,

photo copyright William Tandy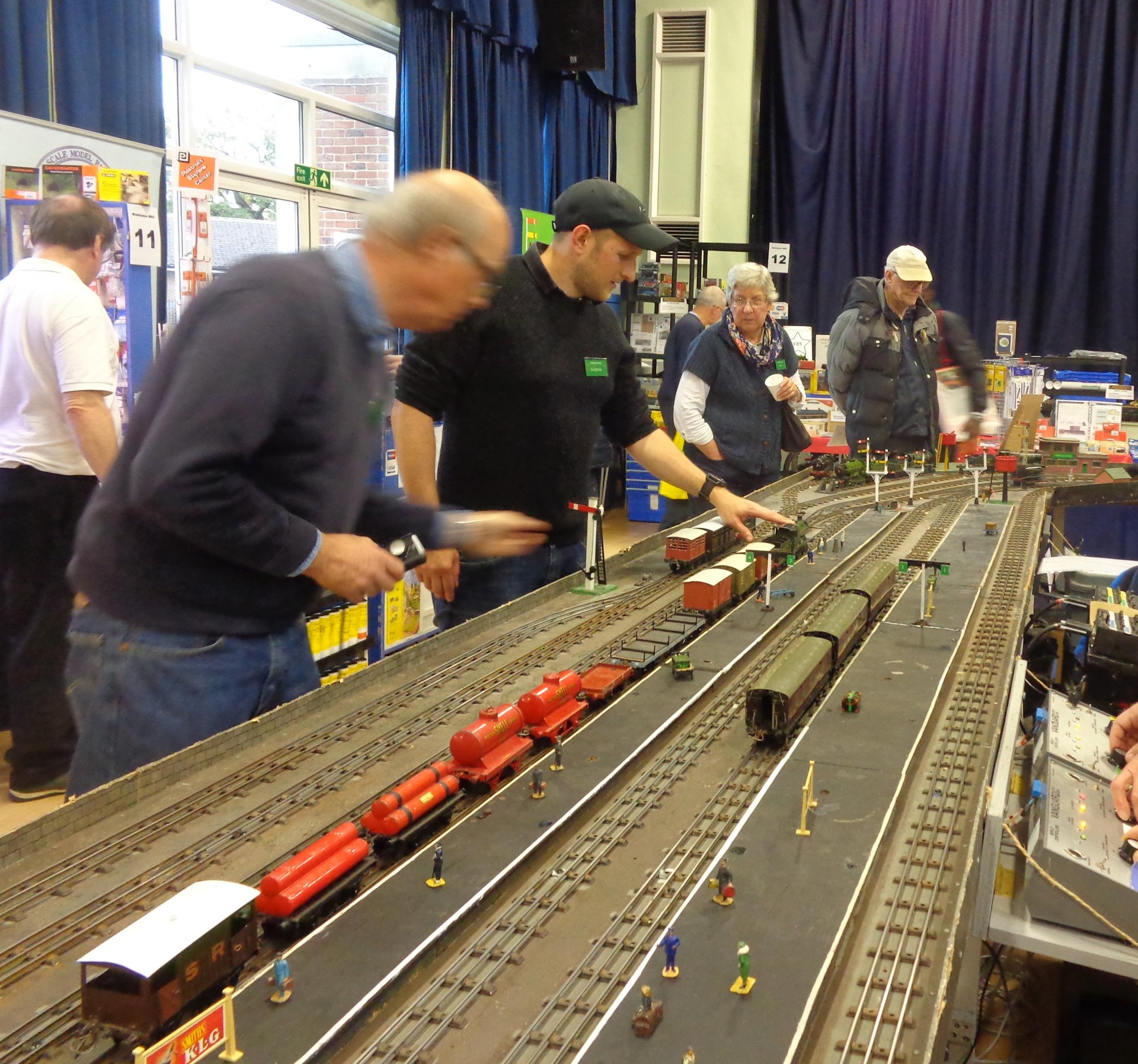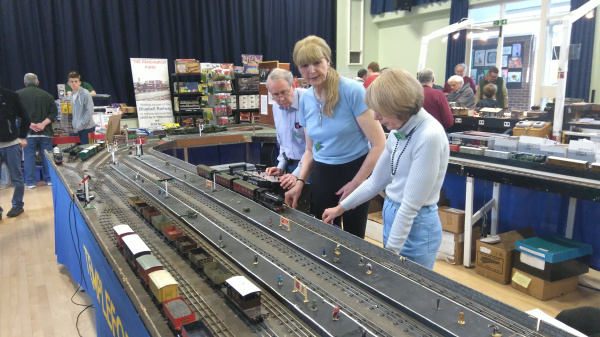 ABOVE
Oil tanker train with a good few barrier wagons between it and the locomotive.

ABOVE
3 coach local entering platform 1, van train with big tank engine just visible on the back straight, train of open wagons in the relief loop awaiting its train engine.
Photo copyright Philip Tandy.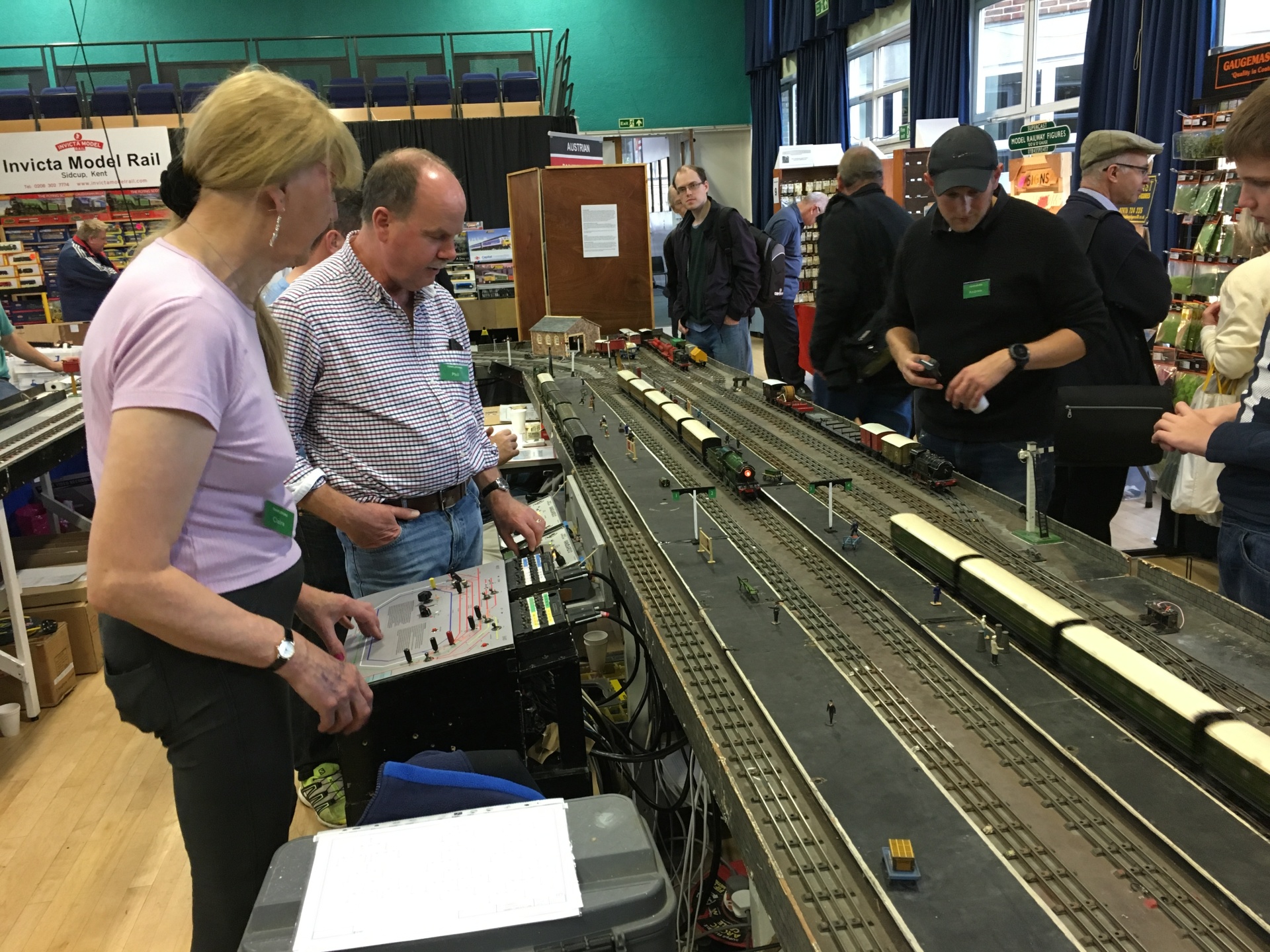 BELOW.
A well filled motive power depot, with County of Bedford,, Midland compound, King Arthur class,

S11, L1,  Hunt/Shire class, and three Schools class all visible.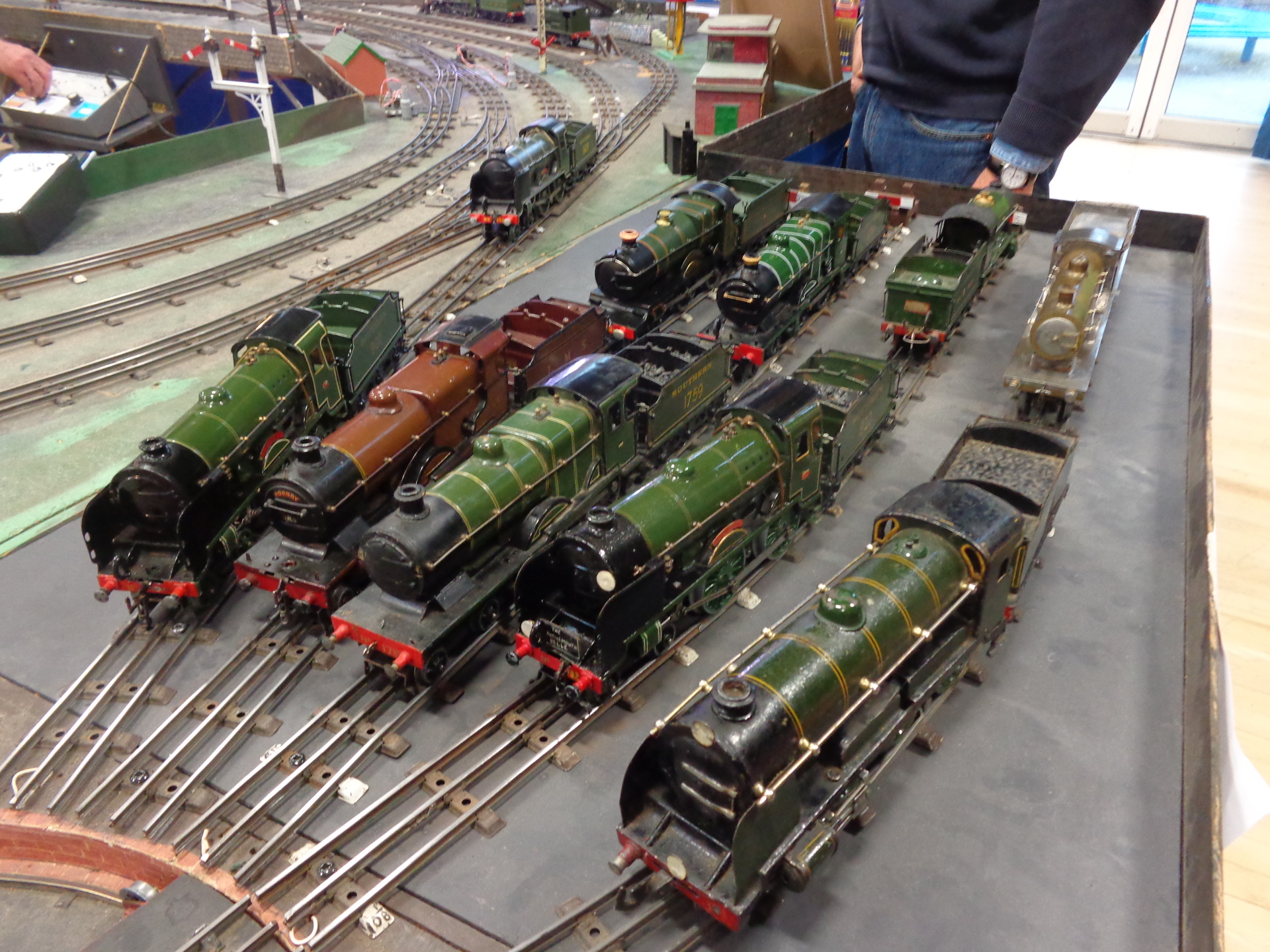 ABOVE

Semi fast passenger train in platform 4 , express running through platform 3 non stop, sidings being shunted

.
BELOW

Dad's long fascination with milk trains is well illustrated here, several of the family either own or play custodian to a number of milk tank wagons and milk vans, these are brought out of their storage boxes and slowly assembled into a full length milk train throughout the course of an exhibition.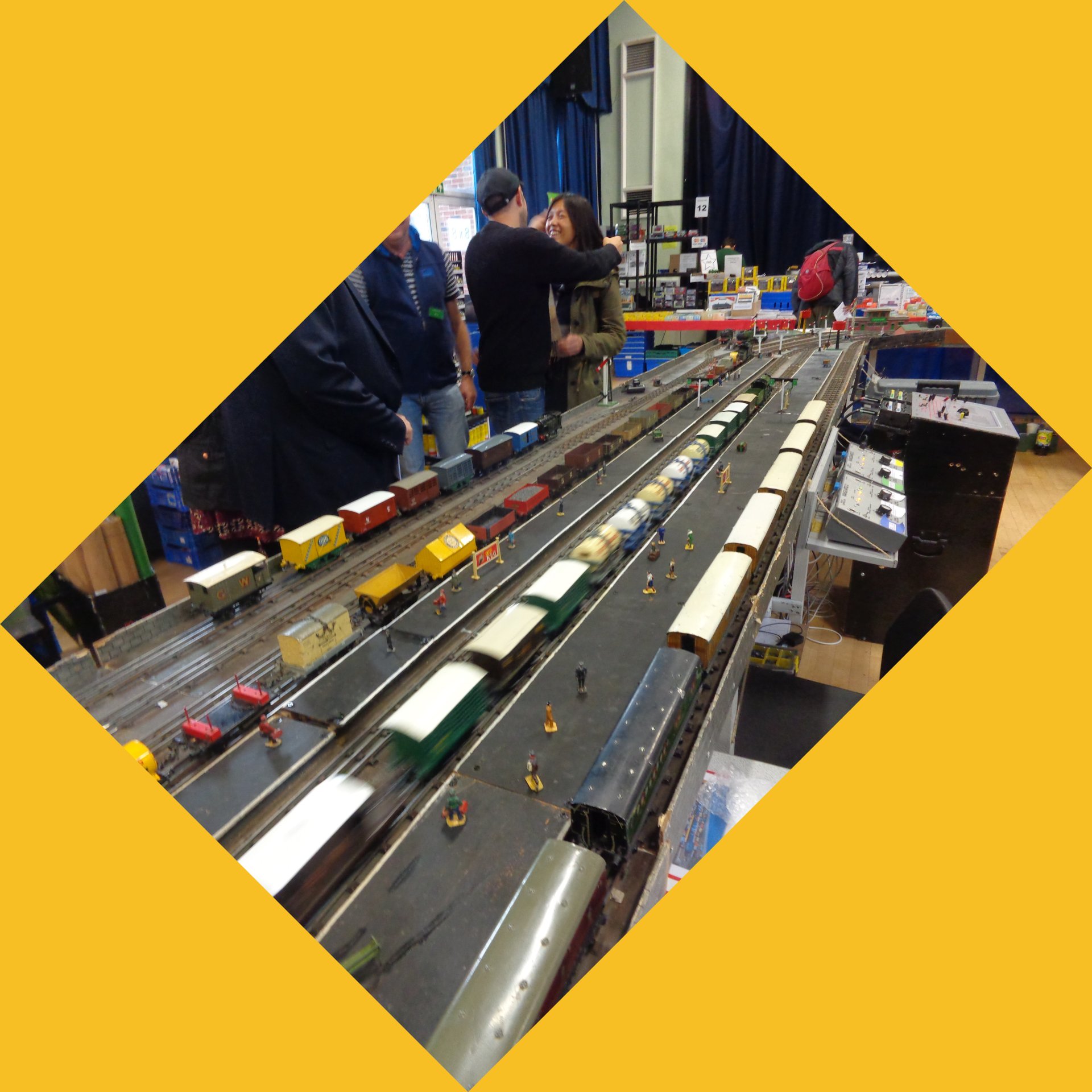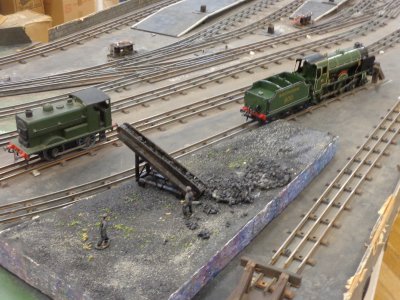 ABOVE
The Templeford coal stage, with Schools Class Eton awaiting coaling, and also visible the little dock tank, which rarely leaves the sidings, sitting in the goods siding head shunt. The coal stage is perhaps one up from the most basic in that it does at least have a coal conveyor, many coal stages at even such important stations as Okehampton and Ilfracombe for example, were very basic to the very end of steam on British rail.