Vintage O Gauge mostly Hornby exhibition layout.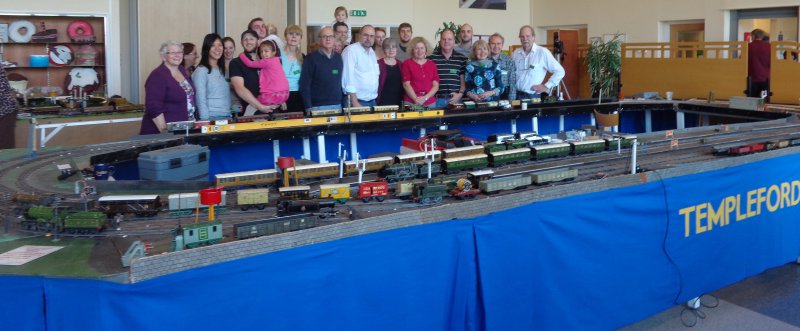 ABOVE
The late Laurie Tandy's exhibition layout, Templeford, with its owners, the Tandy family, standing behind the layout during its first showing since 1962.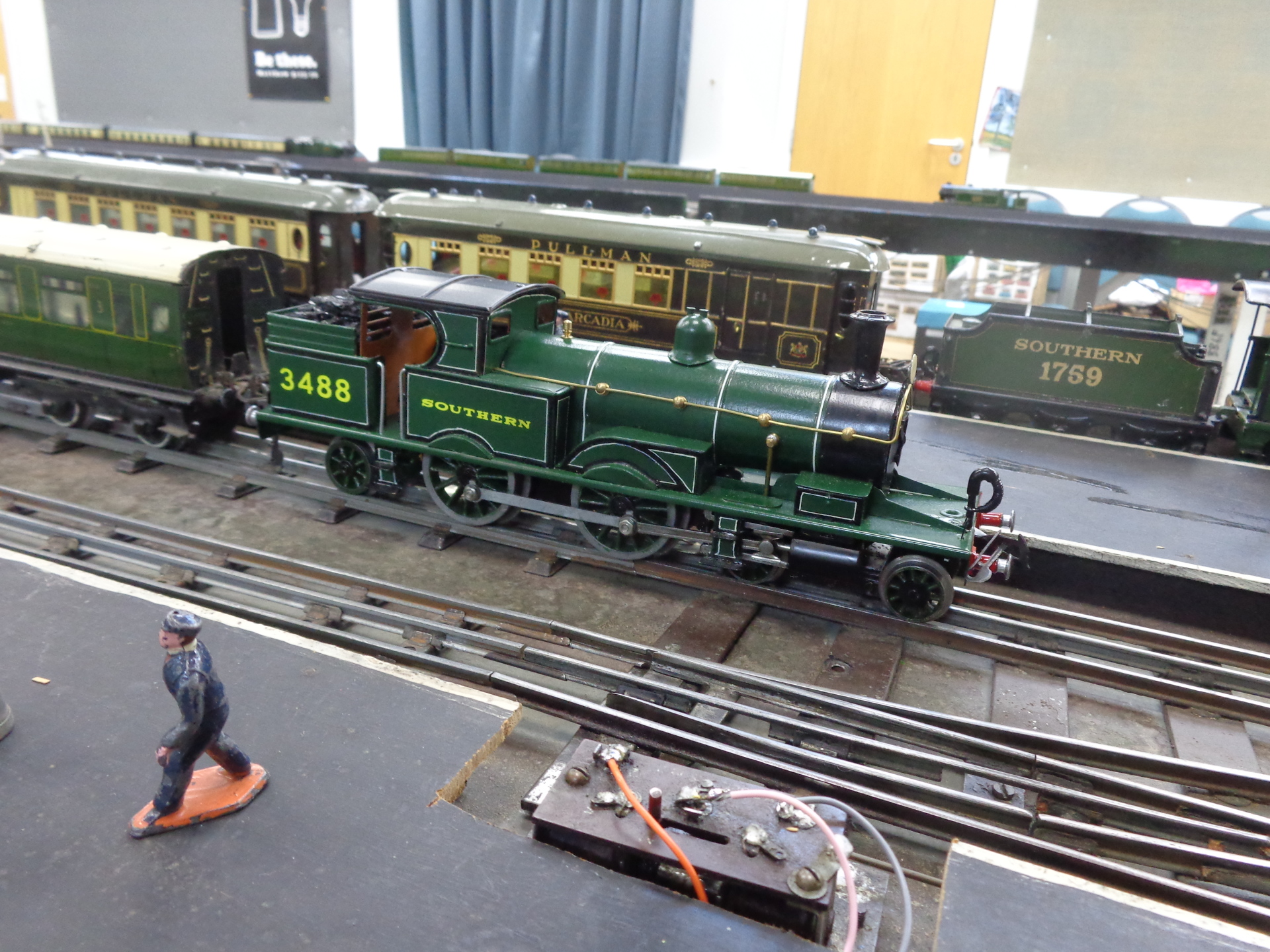 Overall view of Templeford prior to running stock onto the main layout
Another non Hornby Loco but one with a very special connection to Templeford.
This is a model of the famous Adams Radial 4-4 2 tank engine that survived almost to the end of steam on the Lyme Regis branch.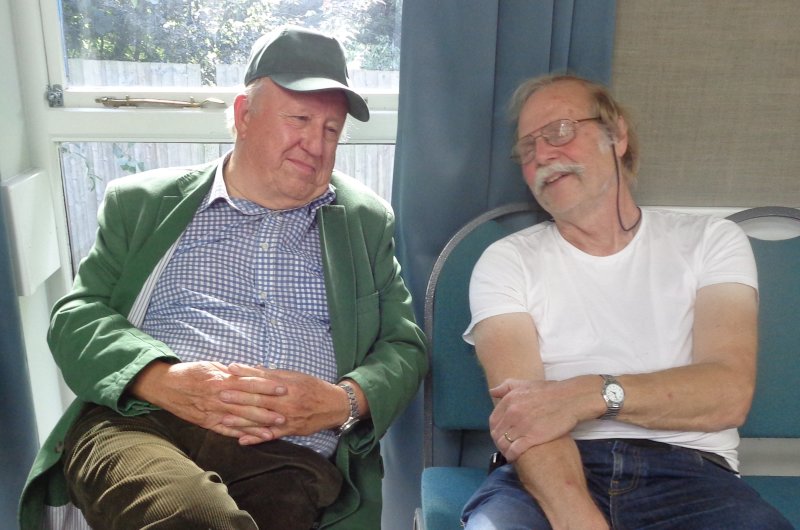 ABOVE
Owner of the Adams radial tank engine talking with our electronic engineer Dave. The special connection here is that Vic Watts became a friend of our dad, and our dad built the underframe for the Adams Radial.

Above.
The Adams radial coping easily with four Hornby Corridor coaches.
LEFT 
Another view of the Adams radial tank engine, sitting in platform 2. It is carrying one route disk just below the chimney, This is actually one of the
codes for a route that that it might just have travelled 

occasionally,

being Exeter to Exmouth.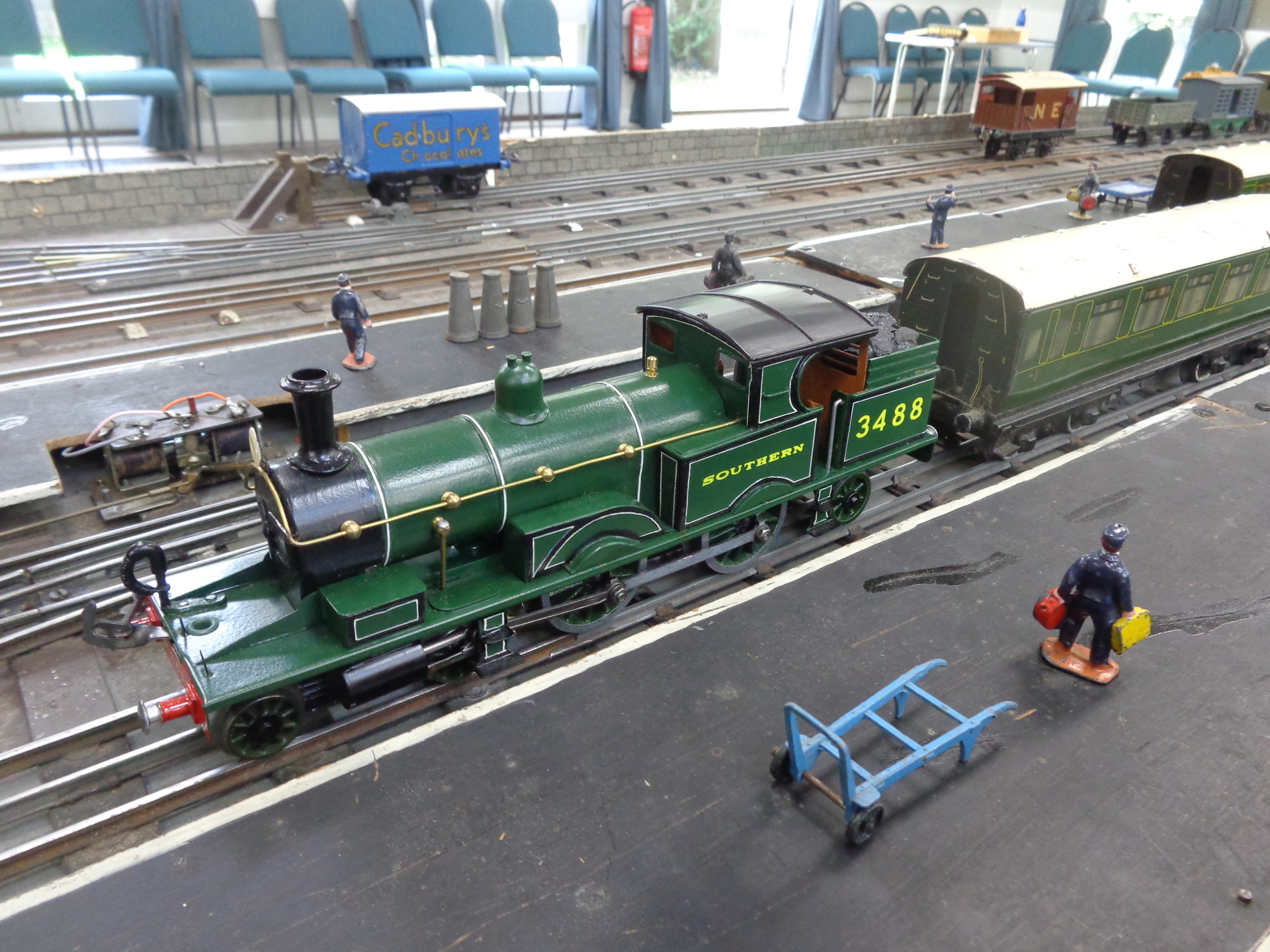 RIGHT

In this view, the Adams radial tank engine is sitting in the motive power depot.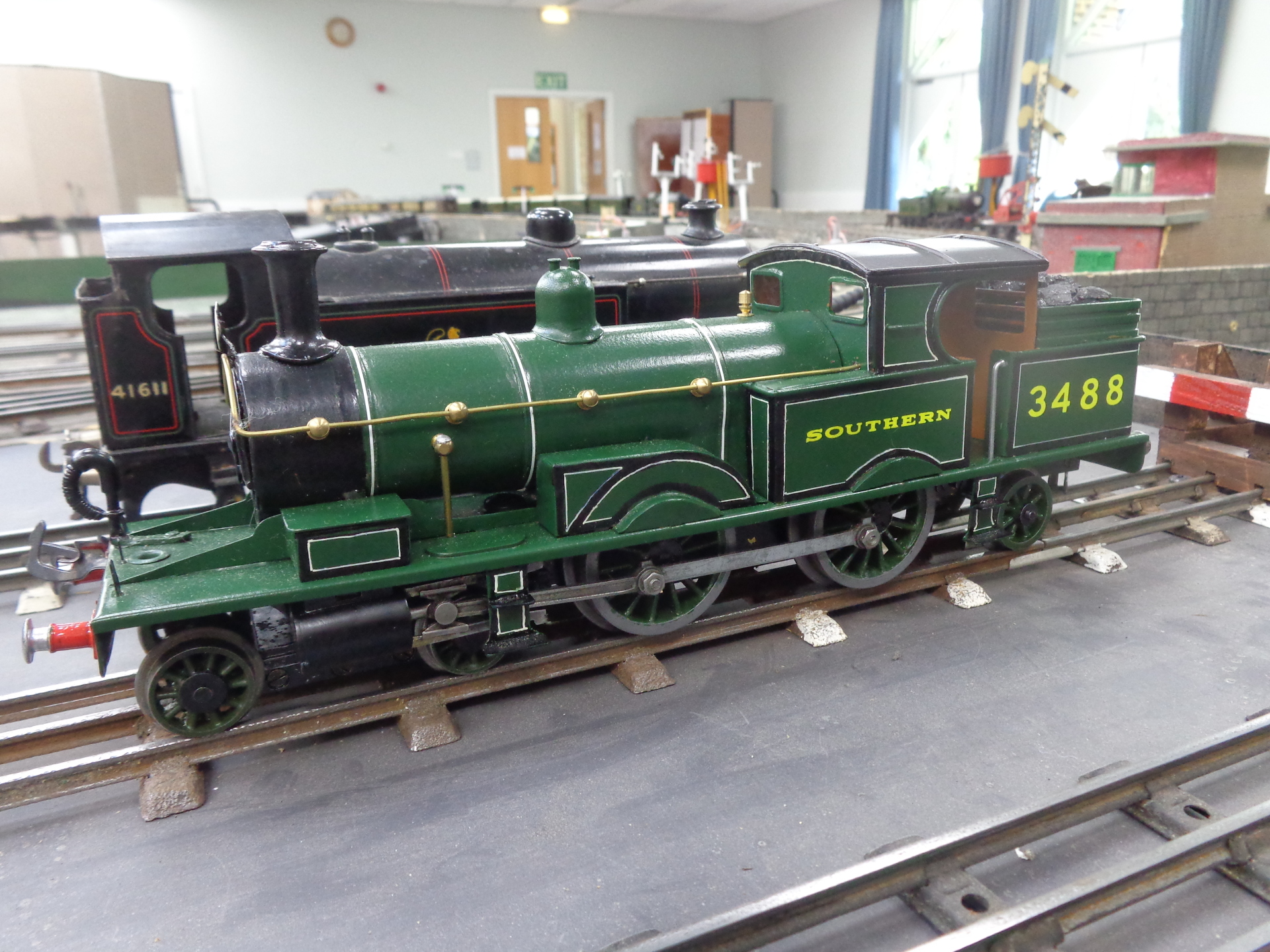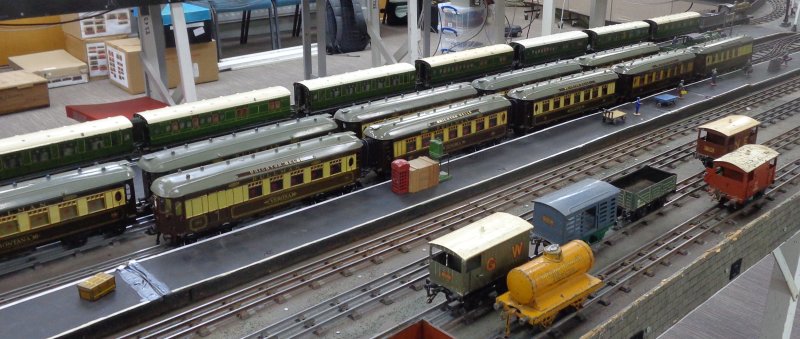 Above.
What may appear to be five coaches sitting in platform 3 awaiting a locomotive is in actual fact a model using Hornby Pullman coaches to create a Brighton Belle five car set.
the train is owned by Vic Watts, and is powered by a motor bogie built by our dad.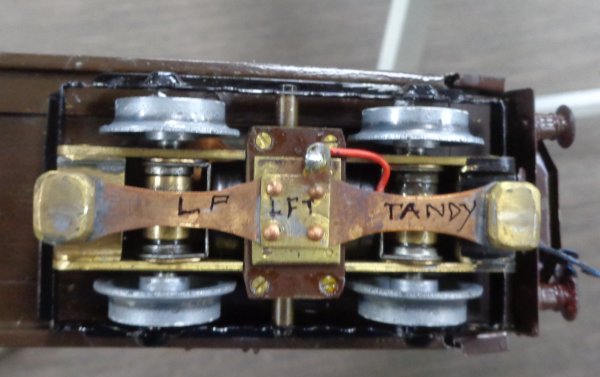 LEFT
The underside of the motor coach, showing the power bogie
The builder of the motor bogie is clearly indicated!